As a fishing enthusiast, learning the basic skills will enable you to be a more successful angler and enjoy your fishing experiences with more fun.  This article will show you 22 fishing tips and tricks for beginners. You'll learn to master basic fishing rules and experience more new fishing techniques as you go along.
1. Do Your Research
Before you start fishing, make sure that you have basic knowledge of the techniques, best fishing locations, equipment and accessories. You should be clear about how, why and what you are doing.
Basically, you can ask other anglers about their experience in fishing. Also, you can search for some fishing guidebooks or online articles such as the one you're reading here. Knowing what kinds of fish are prevalent and where they are located on Texas lakes is also important.  For example, Lake Fork, in East Texas is known worldwide for its Largemouth Bass fishing. Many anglers use kayaks and canoes on Lake Fork since there are tree stumps and other water obstructions in many parts of the lake.  Other Texas lakes you might consider include  Cedar Creek Lake,  Lake Whitney,  Canyon Lake, and Lake Lewisville.  So, it's not hard to start fishing if you have a passion for learning.  Lastly, if you're interested in going fishing and getting lessons by professional Texas Park Instructors at the same time, consider stopping in at the Texas Freshwater Fishery on Lake Athens! in East Texas.
2. Understand Basic Procedures
Once you know some basic fishing rules, get started on a nice day to practice what you've read or discussed with other anglers.  Make sure you understand how to bait to your hook, cast your line and tie knots.
3. Choose Right And Good Equipment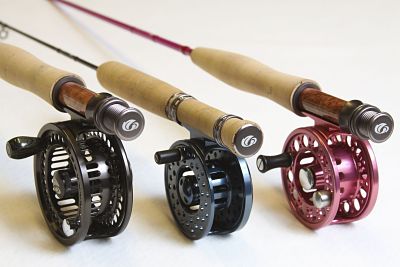 When it comes to fishing tips and tricks for beginners,  do your online shopping research and look for specific reels and rods suggested for beginners.
4. Consider Fishing Baits That Suit Different Fish
Be aware of the kind of fish you want to catch and know how to find the right baits to attract them.  For example, sunfish are attracted by insects like worms or crickets while catfish like baits made from raw chicken liver.
5. Consider Location
Find locations where fish are known to live around. Moreover, different kinds of fishes choose different places to live. Some fish just live along rivers. Some live under the bottom of river, some live in the surface layer of water. As mentioned before,  one of the best lakes in Texas for Kayak fishing for Bass is Lake Fork!  Also, consider purchasing a fishfinder.  There are many different brands and styles ranging from relatively inexpensive to expensive.
6. Check The Weather
The weather can decide when, where or even if you're going fishing today.  An overcast sky is one of the best indicators for good fishing.  Also, if you're in a boat on a windy day, be prepared, monitor the weather in real time and stay within your's and your boat's limits!
7. Dress For Success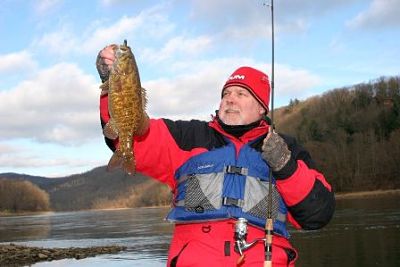 Consider your clothing when going fishing, because you will be on or near water.  Boots can be beneficial as you may unexpectedly wade into the water.  If you're fishing in warm weather, consider wearing water shoes, sometimes also referred to as aqua socks.  If cold weather, be sure that you bring extra layers since the weather can change.  Be sure to wear a hat or fishing cap to protect your head and face. And, always be prepared with sun screen for any season.
8. Bring Food
Bring food and water along so you're hunger pains don't cut short an otherwise successful fishing trip.  Bring plenty of water to stay hydrated and snacks or other foods as you may decide to stay longer if it's a good day for fishing!
9. Bug Spray 
Don't forget to bring along an insect spray to help get rid of bugs and mosquitoes near brushes and water. If mosquitoes are expected to be present, consider bringing along a portable mosquitoe repellent machine.
10. Small Children – No Worries
If you have small children, bring them along after first explaining what you're doing and why.  Beginner child fishing gear is widely available and relatively inexpensive.