As a fishing enthusiast, you should learn fishing skills and enjoy this hobby with more fun. This writing will show you fishing tips and tricks for beginners. Learn to master basic fishing rules and experience more new fishing techniques.
22 Fishing Tips And Tricks For Beginners To Catch Prized Big Fish
1. Do Your Research
Before you start this hobby, make sure that you have basic knowledge of fishing. You must get clear about your ideas about what you are doing, what you will get. Some people just go fishing for fun. They plan to go to a fishing area on weekends and aim to catch certain fish with certain lure.
Basically, you can ask other fish enthusiasts about their experience in fishing. Besides, you can search for some fishing guidebooks. So, it's not hard to start fishing if you have a great passion in this hobby.
2. Understand Basic Procedures
Once you know some basic fishing rules, get started on a nice day to practice what you had read on fishing guidebooks such as how to add fishing bait to your hook, how to cast your line and how to knots before drifting with wind in the boat, and so on.
3. Choose Right And Good Equipment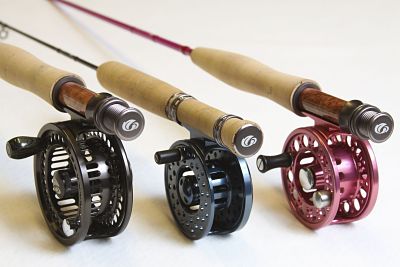 When it comes to fishing tips and tricks for beginners, you should know that beginners can benefit from a specific reels and rods. Actually, they are simple for everyone who just begins to cast.  It is not recommended to open the fishing reels for what are just starting out.
4. Consider Fishing Baits That Suit Different Fish
Be aware of the kind of fish you want to catch and you will know how to find the right baits to attract that fish. For example, bream fish is attracted by insects like worms or crickets while catfish likes baits made from raw chicken liver.
5. Consider Location
Find locations where fish often lives around. They are ideal fishing areas for you to practice your fishing skills. Moreover, different kinds of fishes choose different places to live. Some fish just live along rivers. Some live under the bottom of river, some live in the surface layer of water.
6. Check The Weather
The weather can decide your fishing trips. The overcast sky is the best weather condition that can make your fishing successful.
7. Dress For Success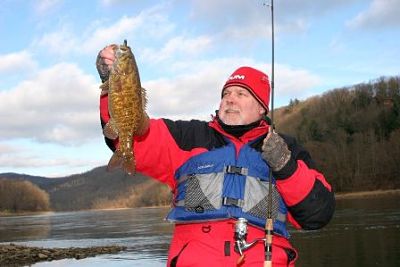 Consider your dress when going fishing, because you have to be near water surface. Boots, a kind of must are beneficial when you unexpectedly wade into it. Besides, be sure that you wear layers since the weather can change through your fishing day. If you have long hair, wear it back like a ponytail.
8. Bring Food
Of course! You have to prepare baits to catch fish. But if you don't have any food to consume at noon, you won't have enough energy to continue your fish catching. So, remember to bring food for your lunch while fishing.
9. Bug Spray 
Don't forget to prepare a bug spray to get rid of bugs and mosquitoes near brushes and water. If mosquitoes disturb you, absolutely you will get itch and can't focus on your fishing.
10. No Children – No Worries
If you have small children, don't bring them to your fishing area. Because they can make you lose your concentration while fishing.